What you need to know
1. Location, location, location!

The first thing you need to know about is the great transport links! Get into Oxford circus in 17 minutes or Kind Cross in 12! The immidate area is also a vibrant and diverse community with hundreds of independent businesses and a giant nature reserve, Walthamstow is the place to be in the capital.
2. But first, coffee..
What's better than a great independent coffee shop on your doorstep? How about three of them?! Take your pick from Déjà Brew, Armstrong Audio or Rhodi's we still cant pick our favourite!


3. The food
If you're looking for somewhere to go for a bite to eat with pals, take the 10-minute walk to Franzos.
We love it for chicken burger and Piri-Piri sauce-fuelled team lunches, but there are all kinds of street market-inspired options to choose from: classic beef burgers, kebabs, pittas, salads, cakes, ice cream, mojitos, the list goes on but we won't. Big portions, fast service, secretive flavoursome recipes that you can't stop craving, it's casual dining at its finest.
Or try L. Manze - As you're an honorary East Ender now, it's only right that you embrace your newfound cockney heritage with a 15-minute walk down Blackhorse Road and Walthamstow High Street for pie and mash at L. Manze. L. Manze has been serving up traditional pies since the 1920s, so they know how to please a crowd.
4. Obviously the beers!
Blackhorse Lane's very own microbrewery, Wild Card Brewery, for some award-winning beer and seafood treats. There's something about the laid back, creative energy here that make it a place you'll want to call your local. And as it's less than 15 minutes away, that isn't too much of a stretch.
5. The Walthamstow Wetlands

In a matter of minutes, you can go from vibrant town to being at one with nature. It's cliche, but this is the ideal place to get away from it all. Quiet, peaceful and beautifully scenic — a wonderful contrast to the frantic pace of London life.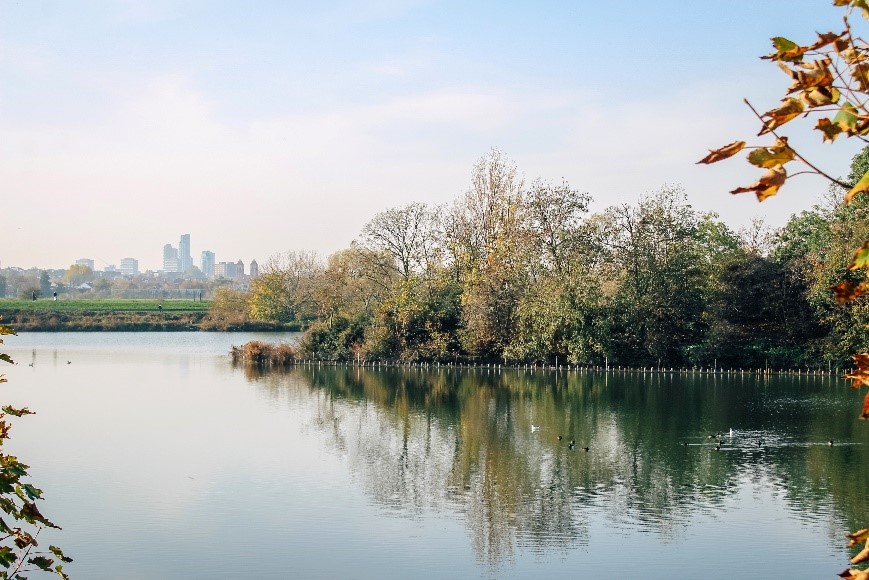 THERE'S NO PLACE LIKE WALTHAMSTOW - get in touch with the team to view our flats!

Feb 10, 2022 Tags: